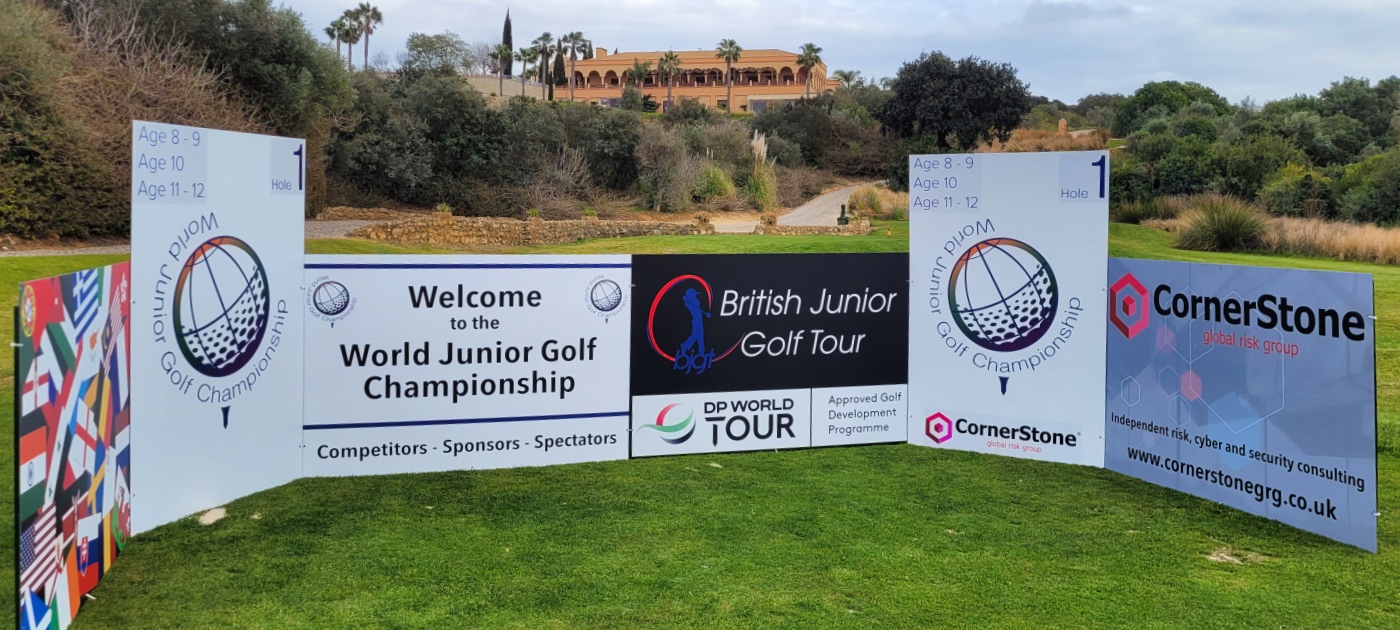 World Junior Golf Championship 2023
The British Junior Golf Tour has recently hosted a hugely successful inaugural World Junior Golf Championship, in Portugal, with over 200 players from 36 countries and champions from 10 different nationalities, to get the 2023 season off to a flying start.
Wow – what a week at fabulous Amendoeira Golf Resort!
Portugal threw wind, rain and sunshine at us, and the players, but this made for an enthralling competition.
We saw plenty of birdies, eagles, a hole-in-one and thrilling finishes in many of the divisions, and we are delighted that the inaugural year of the WJGC was a huge success. We are very grateful to CornerStone Global Risk Group, our headline sponsor – we could not have done it without them.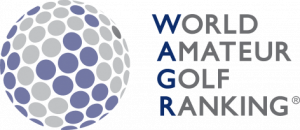 Alex Wells and Ellie Lichtenhein got their first WAGR ranking by impressively topping the overall standings in the combined tables.
Alex from the Boys 15-16 Division finished with a 54-hole total of 217, while Ellie from the Girls 13-14 Division ended the week on 227.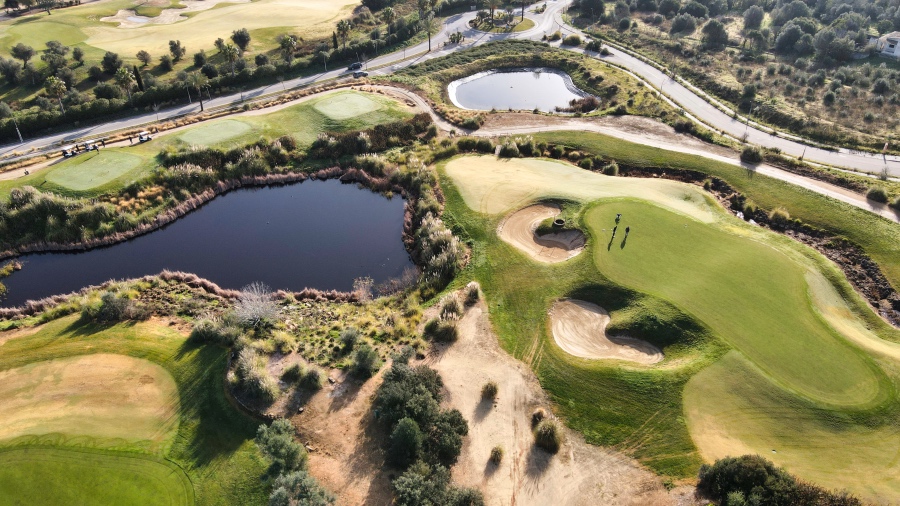 Boys 17-18 - Champion - Jake Plumb (England)
Jake (224) secured a single-shot victory, after three solid rounds, over Calum Moncur (225), who pushed Jake all the way on the final day, as he fired a 71 but fell just short, while Ed Davies (230) slipped to third place on the final day after a solid week's work.
Girls 17-18 - Champion - Rugile Paulinkonyte (Lithuania)
Rugile (247) topped the final standings thanks to a consistent pair of 80s on Days 2 and 3, which gave her a comfortable margin over Tilly O'Leary (256), who finished second to take home the silver trophy, with Mille May Tillyer (261) completing the podium in third.
Boys 15-16 - Champion - Alex Wells (England)
Alex (217) topped another high quality division with three excellent rounds that gave him a 3-shot victory over Oliver Toyer (220) in second, as he just held off a final day charge by Sam Marshall (220), who carded the best round of the week with an impressive 66!
Girls 15-16 - Champion - Rosie Maguire (Scotland)
Rosie (241) started the week with a 77 and this set her on course for the WJGC title ahead of Charlotte Jean (262), who saved her best for the final day to grab second place by a single shot from Megan Dawson (263), who completed the podium places.
Boys 13-14 - Champion - Jaxson Perry (Hungary)
Jaxson (223) headed a highly competitive field to give him the World title, but Alexander Nyla (226) from Austria gave him a run for his money on the final day, as his 71 really put the pressure on. Asher Katz (226) from the USA completed the Top 3 of a very talented and closely bunched field.
Girls 13-14 - Champion - Ellie Lichtenhein (England)
Ellie (227) secured her first World title with a fine week's golf that gave her a clear margin back to Mia Ingham (238) (Spain) in second, and Serena Falzon Sant Manduca (241) (Malta) in third, but all three went head-to-head and virtually shot-for-shot during an enjoyable final round.
Boys 11-12 - Champion - Fraser Walters (Scotland)
Fraser (213) had a superbly consistent week finishing 3-under par to add the WJGC title to his resume ahead of Alfie Turner (218), who had a real charge on Day 3 but settled for the silver runner-up trophy. Fraser Mackenzie (223) (Scotland) completed the Top 3 after another very consistent week.
Girls 11-12 - Champion - Alexandra Phung (USA)
Alexandra (237) secured a commanding victory as her 77 on Day 1 set her on the way to the WJGC title ahead of Constanza Beamonte (251) (Spain) who claimed second place, with Mariella Buchanan (255) completing the podium places.
Boys 10 - Champion - Santiago Dias (Portugal)
Santiago (238) produced a brilliant round of 75 on the final day to hold off Freddie Buck (244) and take home the gold trophy. Freddie also had a great final day to finish in second place, with his 78 leaving him and Santiago clear of the field, as Darcy Eaton (268) grabbed third place.
Girls 10 - Champion - Sophia Karpa (Spain)
Sophia (260) was another player who saved her best for the final day, as her best-of-the-week 81 secured her the WJGC title ahead of Stella Walters (269) (Scotland) in second place. Stella held off Chloe Lam (279) (Belgium) on the final day after rounds of 88 and 87, respectively.
Boys 8-9 - Champion - Dmitrii Elchaninov (Russia)
Dmitrii (104) fired two superb rounds of 32 (-4) on the first and third days to deservedly take the WJGC title, two shots ahead of Skyy Wilding (106) (Thailand), who went one place better than his younger brother, making it a wonderful family result. Marcus Karim (114) (Syria) fired three consecutive 38s to take home the bronze trophy.
Girls 8-9 - Champion - Ginevra Tassoni Teg (Italy)
Ginevra (124) just held off Prune Digueher (124) (France) to take the World title with a round of 39 on the final day, as Prune had to settle for matching her younger sister's second place finish. Danielle Young (139) (The Netherlands) raced through the field on the final day with the best round of the week, as her 38 gave her the final podium place.
Boys 7&Under - Champion - Elijah Gibbons (England)
Elijah (126) and Christian Boris (128), from Slovakia, were all-square going into the final day but Elijah produced a fantastic round of 40 under pressure to take the title by two shots after Christian's 42. Thailand's Sean Wilding (130) secured third with the second lowest round of the week (39) on the final day. Only Elijah shot a lower round, on day two, with a brilliant 38.
Girls 7&Under - Champion - Mila Dunlop (France)
Mila (158) got off to flying start with a 49 on Day 1 and never looked back, taking the title by six shots from Olympe Diguerher (164), who made it a France one-two. Olympe's 47 on Day 2 was the best of the week. Yixuan Liu (165) took third place just a single shot further back.
Our huge congratulations go to all the winners and we look forward to seeing you all in Spain in 2024 to defend your titles !
The week started with a Parent/Junior Night Golf Challenge, under the floodlights on the Par 3 Academy Course, where 47 pairs had an absolute blast. Harry Norris provided the hole-in-one on the second hole, but it was Ellie and Mark Lichtenhein (England) who came out on top with a fabulous round of 24 (-3), one shot ahead of Charlotte and Guillaume Jean (France), while Luca & Neil Randall (Romania) took third place after a 5-way countback from a big group finishing on 26.
And last, but not least, thank you so much to our sponsors and supporters…
Amendoeira Golf Resort proved to be excellent hosts, with both the Faldo and O'Connor Jnr Courses providing a superbly challenging test for the relevant age groups. Our thanks go to Tiago and his team, and all the other staff at Amendoeira, for all their help during the memorable week!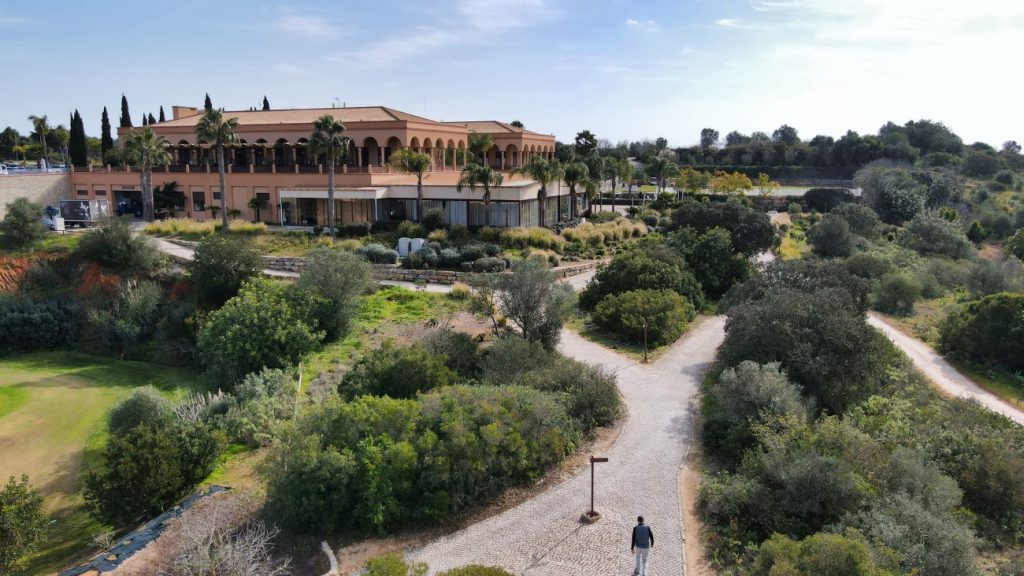 We appreciated having Jon Roadnight, CEO of CornerStone Global Risk Group, and Narinder Dio, the CCO, at the fantastic opening ceremony and to hand out trophies and prizes to all the winners at the closing ceremony, thank you!

Tournament Golf College – many thanks to Alex, Tristan and all the students for all their hard work with starting, marshalling and scoring during the week.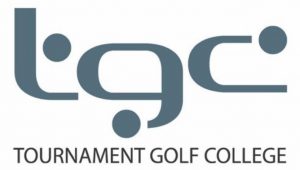 Envision Signage & Print – the 1st tee boards and banners looked amazing and gave the players a real taste of professional golf, thank you!

Golf Game Book – the Live Scoring System went down a storm, with lots of people, both on-site and further afield, following the scores as they happened, thank you!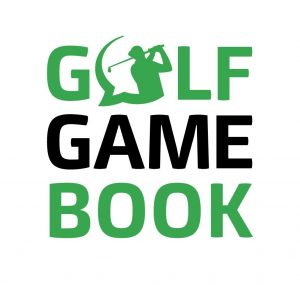 Titleist for their support with the prizes for the winners, many thanks!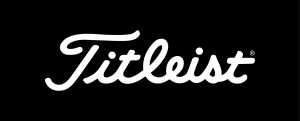 Many thanks also to Future Champions Golf for offering all division winners a spot in the 2023 FCG Callaway World Championship, in California, in July!
The British Junior Golf Tour (BJGT) will be taking the World Junior Golf Championship to Spain in 2024, to the superb Villa Padierna Golf Club in Marbella. Having hosted the Ladies European Tour Spanish Open in 2022, we know that it will provide a brilliant setting for the second running of this major international tournament. Applications are now open on the WJGC website.